Everything you need for your hunt at Morgan Creek Ranch
Physical address
2452 State Highway 13
Craig, CO 81638
Mailing address
5731 state highway 13
Meeker, CO 81641
Elk Ridge Outfitters is a full-service, turnkey operation. We work hard so you experience a seamless and fully supported four-day hunt. After booking with us, start preparing for your arrival: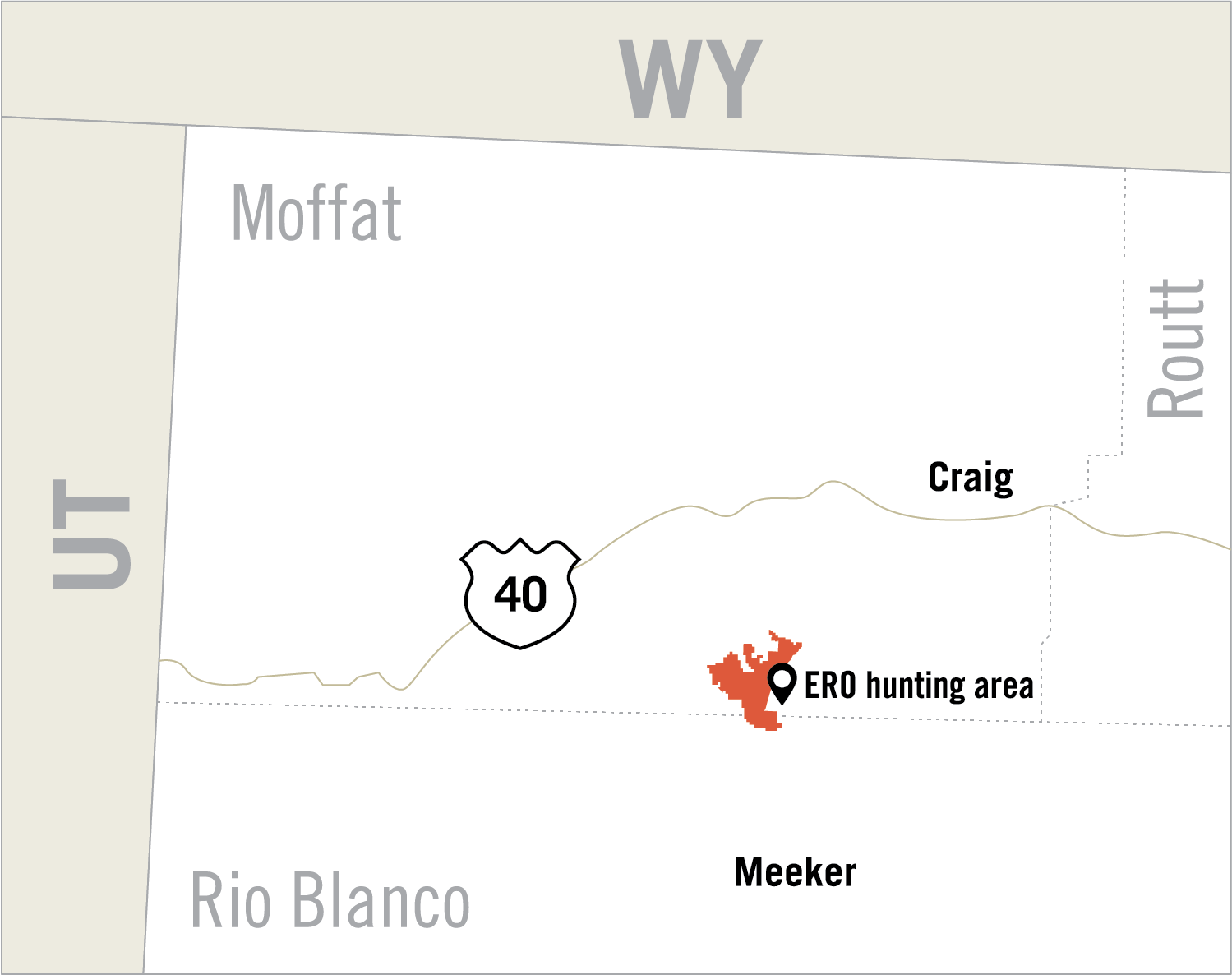 The itinerary
Read about what happens during your four-day hunt at Morgan Creek Ranch with Elk Ridge Outfitters.
Processing and taxidermy
When you have made your shot, your guide manages your harvest.
Upon filling your tag and harvesting your game, you and your guide will organize delivery of your harvest to a local processor and/or taxidermist. If you plan on escorting your packaged meat home, you need to communicate with your processor to meet Colorado Parks and Wildlife regulations.
We will provide you with pricing to help you select from our list of vendors.